SPRING CARNIVAL SNAPSHOT
________________________________________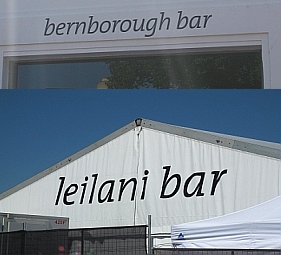 #3 - A HORSE WALKS INTO A BAR

Whilst some racehorses strive to race into Equine Immortality, others are quite content to just have an on-course bar named after them.



THE MOUNTING YARD
___________________________________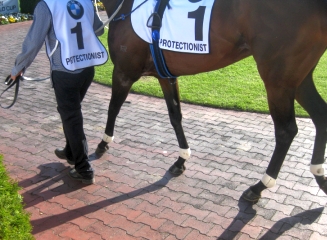 Expert punters know how important it is to check out the condition of your horse in the Mounting Yard before the race.

#4 - BANDAGES

May or may not be an issue, it depends on what area is bandaged.

Bandages can be supportive or protective.

However, in general, if your horse is on crutches then that is a really, really bad sign.





FLEMINGTON TRACK GUIDE
___________________________________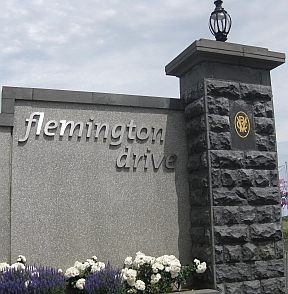 If you are heading out to races during Cup Week check out our Flemington Track Guide.

Handy hints with associated nonsense about where to meet, where to hang out and how to avoid the queues on course.


Getting There
- The train is the only way to go - don't even think about driving. Trains leave Flinders St and Southern Cross every few minutes during Cup week and will take you straight there. Enjoy the scenic ride as you go through the Flemington industrial estate and past the large pie in the sky in the Showgrounds. Remember to touch on and that you need to pre-book tickets during Cup Week as there are no tickets for sale at the gate

Toilets:
- It always pays to know where the sturdy, spacious permanent toilet blocks are. If you go out the back of the course, towards the main car park, past the bookmakers ring, just near the Flemington Heritage centre there is a major, solid, permanent and very under utilised toilet block. No frustrating lines for the ladies in their race day finest.


Charge Up:
- Between Facebook check ins, numerous selfies, messaging back and forth to catch up with people and browsing all your different betting accounts it is a long tiring day for your poor mobile phone. So make sure you are fully charged before you leave home, and find out where the re-charging booths are on course. Because once you are off the air you are going to miss out on all the fun!

Location of phone charging booths.


Know Your Tote Operator
The TAB always wheels out a lot of short term, very inexperienced casual staff during Cup Week, many of whom have not even set foot on a racecourse before - yet alone had a bet, and have had minimal training. If you bet on course and bet in cash be patient and understanding. But also watch out for the experienced tote operators who can quickly and accurately enter your bet. You will know instantly which tote operators are on the ball and which ones just give you a confused look like you are speaking in a foreign language.


Train Safety
- Please check the circumference of your extravagant headwear. Wing span is the key term here. Just for the safety of the eye balls of other commuters.




PUNTING TERMINOLOGY
____________________________________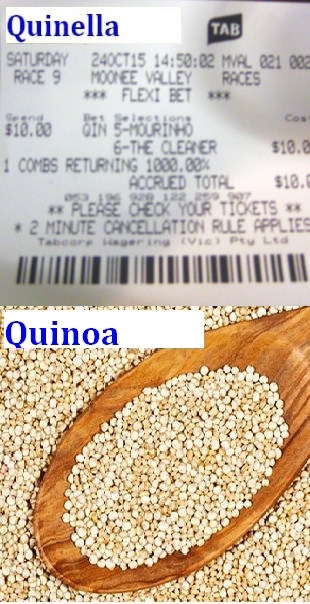 Betting terminology for those once a year Melbourne Cup punters.

#1 - THE QUINELLA

A quinella is the first and second horse in any order.

Pronounced QUIN-EL-A

It is a Super Bet - not a Super Food

Don't get the two mixed up. Quinellas are only tasty when you get an outsider in the finish.